Your holiday on Stewart Island can be as relaxing or energetic and exciting as you want it to be. Here are some of the activities you can experience.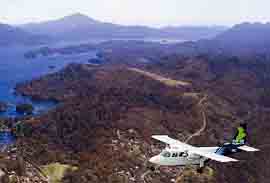 Scenic flights offer a stunning overview of Stewart Island and allow you appreciate the beauty of the landscape (weather permitting of course!). View the Stewart Island Flights web site for more information.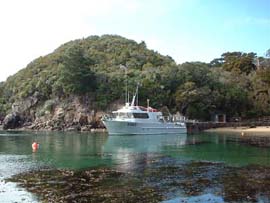 Scenic boat trips allow you to explore the pristine bays and harbours of Stewart Island.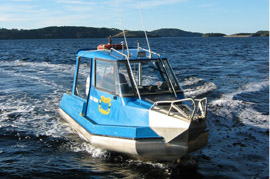 Water taxis can help deliver you to many locations for a leisurely afternoon walk, a two day tramp or anything in between.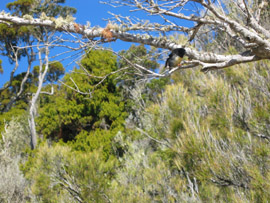 Ulva Island is a stunning open sanctuary which is easily reached by water taxi. Contact Ulva's Guided Walks for more information.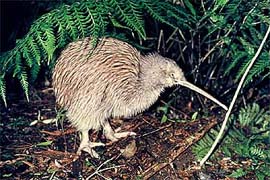 Bird watching - Kiwi spotting: Guided night time walks allow you to view the kiwi in its native habitat - unique to Stewart Island.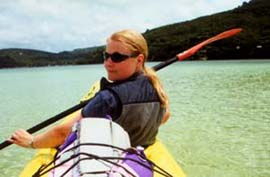 Sea kayaks are available for hire and you can also take guided tours. Kayaking is a great way to explore the sheltered waterways and beaches of Patterson Inlet. Your explorations can be combined with camping on the unspoilt empty beaches. Contact Rakiura Kayaks for more information.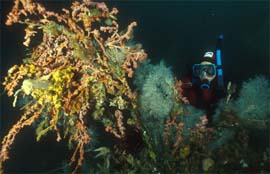 Diving: Stewart Island offers unsurpassed opportunities for the diver. You can dive among Blue Cod and Tarakihi (depending on the season) and collect crays, scallops and oysters for dinner. You can also view several shipwrecks including the Dong Won (1998). Some charter companies can also take you to Fiordland to view the Endeavour, the oldest European wreck in New Zealand.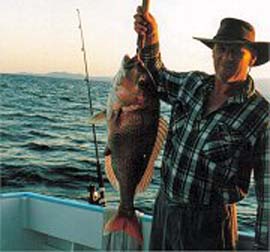 Fishing: A selection of charter boats are available to take you fishing. Stewart Island waters are renowned for a wide variety of fish and shellfish. Cook your freshly caught blue cod with our homegrown herbs!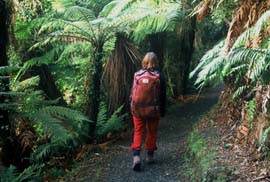 Hiking: Stewart Island is an attractive destination for those who love exploring the natural landscape on foot. Rakiura National Park includes over 250 kilometres of walking tracks. The Rakiura Track is considered one of New Zealand's great walks and takes approximately 3 days. A wide variety of other walks are available for all levels of fitness from 10 minutes to 12 days. The Department of Conservation provides huts within the National Park.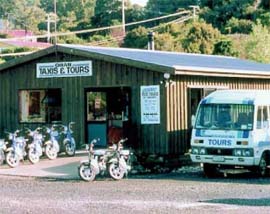 Tours and rentals: Rent a car, scooter or mountain bike and find your own way around, or experience a guided bus or walking tour.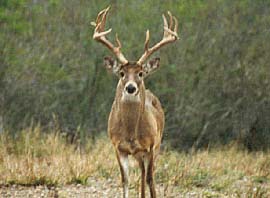 Hunting: The exclusive whitetail deer (an american deer liberated here in the early 1900's) is another sport for the energetic. Many hunting parties spend up to 2 weeks camped in isolated places during the early winter "roar".



Rakiura Lodge, Stewart Island, New Zealand Home page | Accommodation at Rakiura Lodge, Stewart Island, New Zealand
Where is Rakiura Lodge, Stewart Island, New Zealand | How to get to Rakiura Lodge, Stewart Island, New Zealand
Activities at Stewart Island, New Zealand | Picture Gallery of Stewart Island, New Zealand
Bookings at Rakiura Lodge, Stewart Island, New Zealand | Your host at Rakiura Lodge, Stewart Island, New Zealand
Complementary links for Rakiura Lodge, Stewart Island, New Zealand | What visitors say about Rakiura Lodge, Stewart Island, New Zealand